Oaks Horizons
Welcome to the Oaks Horizons, Adelaide, Australia. Located opposite the Adelaide Convention Centre in the heart of the CBD, Oaks Horizons Hotel offers spacious one and two bedroom apartments. Leisure...
Read more
---

Saldechin
Welcome to Saldechin, Adelaide, Australia. At Saldechin you will find an ambiance of harmony and traditional Chinese tranquility far removed from the chaotic demands of everyday. The Saldechin Tea Ro...
Read more
---
Hilton Adelaide
Hilton Adelaide's 374 rooms include deluxe rooms, suites and an Executive Floor. Each guest room offers air conditioning, Foxtel Digital, pay movies and WiFi. Smoking and special needs rooms are avail...
Read more
---

Donnelly Insurance
Welcome to Donnelly Insurance, Adelaide, Australia. Donnelly Insurance Brokers, Adelaide was established in 1976, to provide a professional service to families and small business enterprises. Donnel...
Read more
---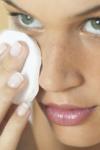 Zeeba
Welcome to Zeeba Salon, Adelaide, Australia. Loose yourself in the tranquil atmosphere that is Zeeba Salon. A fresh, vibrant oasis away from the day to day stresses of life. Zeeba, Adelaide Salon of...
Read more
---
» Find more in Adelaide, South Australia