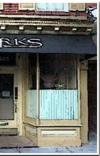 Corks Restaurant
Corks Restaurant in Baltimore, United States, is the fulfillment of a vision for co-owners Joel Shalowitz and Chef Jerry Pellegrino. In 1997, the partners purchased a restaurant set in a quaint...
Read more
---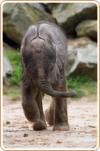 The Maryland Zoo
The Baltimore Zoo now known as The Maryland Zoo in Baltimore, United States, was created by act of the Maryland state legislature on April 7, 1876. It is the third oldest zoo in the countr...
Read more
---

Boccaccio Italian Restaurant
Boccaccio Italian Restaurant proudly serves Northern Italian Cuisine in Baltimore's Little Italy, in the United States. Named Baltimore's Best Restaurant by AOL's Cityguide 2007 and Zagat rated as B...
Read more
---
Geppiā??s Entertainment Museum
Geppi's Entertainment Museum in Baltimore, United States, is an unprecedented journey through American history with a focus on pop culture. Toys and comic characters shaped us as children ...
Read more
---
Baltimore & Ohio Railroad Museum
In the late 19th century, an overzealous publicity agent developed a trade show exhibit for a major American railroad headquartered in Baltimore, Maryland. This exhibit survived the railroad that spon...
Read more
---
» Find more in Baltimore, Maryland