Cayman Airways
Fly Cayman Airways and experience the warmth of the Cayman Islands' hospitality before you even get there! Cayman Airways, the national airline for over 38 years, is the best way to fly to, from a...
Read more
---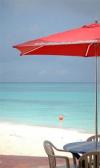 Reef Grill
Located in the heart of 7 mile beach is the Island's best known beach bar. Watersports, lounge chairs, great food, live music and the friendliest staff on the Island. The Reef Grill offers imaginativ...
Read more
---

On The Bay
"Luxury, oceanfront rental condos, away from the tourist crowds. For those seeking to stay at Turtle Nest Inn when we're full, and those needing more space than a one-bedroom apartment, we wholehearte...
Read more
---

Cayman Turtle Farm
The only one of its kind in the world, Cayman Turtle Farm is home to over 16,000 green sea turtles, ranging in size from six ounces to six hundred pounds each! Nowhere else can you see an endangered s...
Read more
---

Cayman Diver Ltd.
Cayman Diver Ltd. is the Exclusive Dive Operator for the Grand Caymanian Resort, just off Seven-Mile Beach. A large portion of our divers stay at the Grand Caymanian Resort, though we're happy to arra...
Read more
---
» Find more in Grand Cayman, Grand Cayman