The Old Barn
Welcome to The Old Barn, Heacham, United Kingdom. The Old Barn has recently been converted into Self Catering accommodation, for 2-4 people and is open throughout the year. Occupancy runs from Saturd...
Read more
---

Cheney Hollow Cottages
Welcome to Cheney Hollow Cottages, Heacham, United Kingdom. The Cheney Hollow Cottages aare Self Catering and consist of the Guest Cottage which is a pretty carrstone and brick one bedroom, detached ...
Read more
---
Primrose Cottage
Primrose Cottage is a delightful Grade II listed cottage located in the conservation area of Heacham on the Norfolk coast, United Kingdom. This pretty Cottage is available for holiday rentals and sho...
Read more
---

West Norfolk Hotel
Welcome to The West Norfolk Hotel, Heacham, United Kingdom. The West Norfolk Hotel has been in the family since 1991, when it did little or no food at all and wet Sales were minimal. The West Norfolk...
Read more
---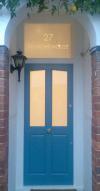 Belmont House
Welcome to Belmont House, Heacham, United Kingdom. Belmont House is positioned just minutes from the sea. This lovely Victorian Cottage, built circa 1890 in traditional red brick, is furnished and eq...
Read more
---
» Find more in Heacham, Norfolk