Parkside Apartments
Welcome to the Parkside Apartments, Narrabeen, New South Wales, Australia. The Parkside Apartments are housed in a brand new building offering 2 bedrooms in the seaside suburb of Narrabeen only 25km ...
Read more
---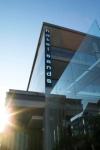 The Sands Hotel
The Sands Hotel. Narrabeen, Australia, started life as a traveller's rest stop in the late 1880s. In 1907 the building was raised and rebuilt as The Royal Hotel. For the next 60 years The Royal ...
Read more
---

Sydney Lakeside
Welcome to Sydney Lakeside Holiday Park, Narrabeen, Australia. The Sydney Lake Holiday Park is nestled between the lake and the beach on one of Sydney's most well known beachside suburbs. Imagine a ...
Read more
---

H2O Cafe & Restaurant
Set on the tranquil shores of Narrabeen Lake, H20 Cafe & Restaurant, Australia, offers you a relaxing and contemporary atmosphere and innovative cuisine to complement it. The H2O Cafe & Restau...
Read more
---

Narrabeen Florist
Welcome to Narrabeen Florist, Australia. Narrabeen Florist supply special flower arrangements for birthdays, congratulations, flowers with chocolates, new baby, sympathy tributes, get well soon flowe...
Read more
---
» Find more in Narrabeen, Sydney