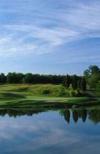 Lakeview Hills Golf Resort
Winter, Spring, Summer or Fall, Lakeview Hills is a fine golf resort or the perfect weekend getaway. Our guests enjoy many activities such as golf, bowling, weddings, conferences, seminars, family & ...
Read more
---

Captain's Quarters Inn
The Captain's Quarters Inn is located in beautiful downtown Lexington, Michigan in the thumb region of Michigan within a short walk to the Lake Huron Beach, the harbor, and tennis courts. Guests parti...
Read more
---

The Lexington Music & Theatre Co.
The Lexington Music and Theatre Company is located 2 blocks east of Main Street, on Huron Ave. in the Smackwater block in Lexington Mi. LEXMTC is the premiere performance venue in the Blue Water Area...
Read more
---
The Oasis
Welcome to The Oasis...your place to get away and relax for a while. Come in and enjoy good coffee, conversation, entertainment, and rejuvenation. The Oasis Coffeehouse welcomes you into Lexingtonâ??s...
Read more
---
Lexington Arts Council
Lexington Arts Council... satisfying the increasing cultural taste of the Thumb Blue Water Community by producing musical, visual and other fine arts programming....
Read more
---
» Find more in Lexington, Sanilac County