The Red Cottage
Description: 3 bedroom lake-view (Lake Huron) knotty pine cottage Private, low-bank sandy beach, completely furnished, new carpeting Very clean, comfortable, and affordable Amenities: Cov...
Read more
---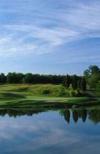 Lakeview Hills Golf Resort
Winter, Spring, Summer or Fall, Lakeview Hills is a fine golf resort or the perfect weekend getaway. Our guests enjoy many activities such as golf, bowling, weddings, conferences, seminars, family & ...
Read more
---

Captain's Quarters Inn
The Captain's Quarters Inn is located in beautiful downtown Lexington, Michigan in the thumb region of Michigan within a short walk to the Lake Huron Beach, the harbor, and tennis courts. Guests parti...
Read more
---
Sax Appeal Entertainment
We'd like to introduce to you our unique and exciting company: "Sax Appeal Entertainment!!" David and Maria Kujat are the owners/performers of four unique choices of entertainment. You can hire all ...
Read more
---
The Oasis
Welcome to The Oasis...your place to get away and relax for a while. Come in and enjoy good coffee, conversation, entertainment, and rejuvenation. The Oasis Coffeehouse welcomes you into Lexingtonââ'...
Read more
---
» Find more in Lexington, Sanilac County