Lexington Marina
Oldford's Lexington Marina is nestled on Lake Huron at the foot of Main Street in the historic Village of Lexington, Michigan. ...
Read more
---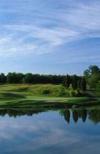 Lakeview Hills Golf Resort
Winter, Spring, Summer or Fall, Lakeview Hills is a fine golf resort or the perfect weekend getaway. Our guests enjoy many activities such as golf, bowling, weddings, conferences, seminars, family & ...
Read more
---
The Oasis
Welcome to The Oasis...your place to get away and relax for a while. Come in and enjoy good coffee, conversation, entertainment, and rejuvenation. The Oasis Coffeehouse welcomes you into Lexingtonâ??s...
Read more
---

Huron Lady 11
The Huron Lady II tour boat offers public narrated sightseeing tours, special event cruises, and private charters. Our modern vessel is U.S. Coast Guard inspected, operated by a licensed Great Lakes c...
Read more
---
Lakeview Hills Golf Resort Dining
The Walter Hagen Sports Bar The Sports Bar comes equipped with table seating for up to 60 people. You'll also find three 25 inch TV's as well as a large screen TV for your sports viewing pleasure. ...
Read more
---
» Find more in Lexington, Sanilac County