Divers Den
Welcome to Divers Den, Diving, Cairns, Australia. The Great Barrier Reef is on the top of the list for visitors to Tropical North Queensland, Australia. It is little wonder as there is such an abunda...
Read more
---

Khin Khao
Welcome to Khin Khao Thia Restaurant, Cairns, Australia. Khin Khao Thai food experience! Your dinning experience will be taken to another level when you visit us and try the delicious recipes that t...
Read more
---

RJ New Designs
Welcome to RJ New Designs, Web Design, Cairns, Australia. RJ New Designs are your total Web Design company located in Cairns, Queensland, Australia . We have a strong customer service focus ...
Read more
---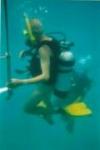 Diversion
Welcome to Diversion, Diving, Cairns, Australia. Established in 1994, Diversion Dive Travel, Cairns is the leading online travel specialists for Diving vacations in the Western Pacific region includ...
Read more
---

Cairns Little Theatre
Welcome to Cairns Little Theatre, Cairns, Australia. From it's foundation in 1954, the Cairns Little Theatre has continuously presented an annual programme of plays in Community Halls, the Har...
Read more
---
» Find more in Cairns, County of Nares