The Wharf Restaurant & Bar
The Wharf Restaurant is Caymanâ??s premier waterfront restaurant, offering the choice of dining under the stars on our seaside patio or in the air-conditioned comfort of our verandah dining room. Our ...
Read more
---
Cobalt Coast Resort
Cobalt Coast Resort in Grand Cayman is located on the Northwest shore, in a secluded tranquil setting with a spectacular view overlooking the inviting waters of the Caribbean Sea. Cobalt Coast is lo...
Read more
---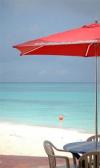 Reef Grill
Located in the heart of 7 mile beach is the Island's best known beach bar. Watersports, lounge chairs, great food, live music and the friendliest staff on the Island. The Reef Grill offers imaginativ...
Read more
---

Cayman Turtle Farm
The only one of its kind in the world, Cayman Turtle Farm is home to over 16,000 green sea turtles, ranging in size from six ounces to six hundred pounds each! Nowhere else can you see an endangered s...
Read more
---
The Colonial Club
The Colonial Club is for you ... if you want the best. Grand Cayman is famous for its vacations, water sports, diving and fishing, aqua clear waters, incredible sunsets and, now, championship golf ......
Read more
---
» Find more in Grand Cayman, Grand Cayman