Super 8
Welcome to Super 8 Motel, Sudbury, Canada. The Super 8 Motel Sudbury is proud to provide all its guest with comfortable accommodations, great customer service and reasonable rates. Our guests enjoy s...
Read more
---

SKIN
Welcome to SKIN, Sudbury, Canada. SKIN Medi Spa, located in Sudbury, Ontario is a leader in medical aesthetics and source for the most advanced solutions available anywhere in the world today for ski...
Read more
---

Helvis Flower House
Welcome to Helvis Flower House Florist, Sudbury, Canada. Helvis Flower House Ltd. has become one of Sudbury's preferred choices for professional flower design and service. As Florist 's serv...
Read more
---

Ambassador Hotel
Welcome to the Ambassador Hotel, Sudbury, Canada. Ambassador Hotel, Greater Sudbury's premiere full service Hotel invites you to enjoy the service, luxury and hospitality that our guests have enjoyed...
Read more
---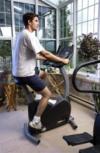 Akfit Fitness
Welcome to Akfit Fitness,Sudbury, Canada. At Akfit Fitness we have been working hard expanding into all markets. Since 1989 we have been committed to being the #1 supplier of exercise equipment for S...
Read more
---
» Find more in Sudbury, Greater Sudbury