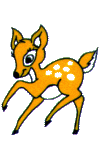 Bambi Motel
Here at the Bambi Motel we are proud to offer our guests a full range of amenities usually not found in the smaller hotels or motels. * 15 EXTRA NEAT CLEAN ROOMS * FRIENDLY SERVICE ...
Read more
---

Inn2Art
Inn2Art Gallery features the work of owner, Barbara Wasserman, along with several other northeastern Michigan artisans. Barbara's work consists of hand painted tapestries, rugs (floorcloths), and...
Read more
---

Cabana Cove Resort
Located on Northeast Michigan's United States. 23 Sunrise Side Coastal Highway Heritage Route, Cabana Cove Resort: * has 3 one bedroom and 5 two bedroom units, plus 1 efficiency and 1 motel unit, ...
Read more
---

Tawas Inn
Accommodation Details of Tawas Inn Log Cabins: 1 or 2 bedroom, living room, kitchen, bathroom Bayview Duplex Cottages: 1 bedroom, living room, kitchen, bathroom, sunporch Log Cabin: 1 room efficien...
Read more
---

Northwoods Steakhouse
Enjoy the Northwoods Steakhouse in East Tawas specialities featuring steaks, seafood, chicken, and other delicious entrees. The atmosphere is intimate with exquisite historic pictures of the area to ...
Read more
---
» Find more in East Tawas, Iosco County