Cimboco
...CIMBOCO is a modern-day mix of all fun things Caribbean, ...a delightful combination of colors, action, aromas and flavours, all set in intimate and fun surroundings. This Café features savory and...
Read more
---

Annie's Place
Annie's Place is a select a guesthouse within two blocks of the famous Seven Mile Beach, fishing, scuba diving, snorkeling, sailing, the Hyatt with its Jack Nicklaus golf course and the Rum Pointer fe...
Read more
---

On The Bay
"Luxury, oceanfront rental condos, away from the tourist crowds. For those seeking to stay at Turtle Nest Inn when we're full, and those needing more space than a one-bedroom apartment, we wholehearte...
Read more
---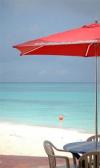 Reef Grill
Located in the heart of 7 mile beach is the Island's best known beach bar. Watersports, lounge chairs, great food, live music and the friendliest staff on the Island. The Reef Grill offers imaginativ...
Read more
---

Seasports
Seasports is the longest running, independent, Grand Cayman scuba diving operator. Our safety record is unmatched. Butch Sjostrom (owner) and Greg Jacobs (owner/instructor) have over 18,000 hours ...
Read more
---
» Find more in Grand Cayman, Grand Cayman