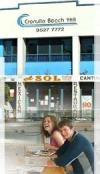 Cronulla Beach YHA
Welcome to Sydney's ultimate beach side youth hostel, Cronulla Beach YHA, for the backpacker, family holiday and cheap world travel accommodation. Modern budget backpackers accommodation only a few mi...
Read more
---

Cronulla Golf Club
Cronulla Golf Club, Australia, was officially opened on 15th December, 1923 by Sir William Vicars. Prior to this date Golf was played from Cronulla Hotel, down and across Elouera Road and back along t...
Read more
---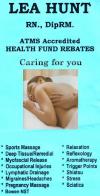 Lea Hunt
Welcome to Lea Hunt, Cronulla, Australia, a Massage Therapist and Registered Nurse. Lea Hunt,offers the following services: Deep Tissue, Relaxation, Remedial, Sport and Swedish massage. Lea Hunt's ...
Read more
---

Cronulla Fitness
Cronulla Fitness, Australia was opened 14 years ago with a strong emphasis on developing the Fitness of the local community. We specialise in personalised Fitness training for everyone aged 15 to 80+...
Read more
---

Cronulla Railway Station
Cronulla Railway Station, Australia, is a Railway Station on the Cityrail network, a short distance from Cronulla Beach of Sydney, Australia, on the Pacific Ocean. It is the eastern terminus of a sing...
Read more
---
» Find more in Cronulla, Sydney