Carleton Lodge
Welcome to Carleton Lodge, Whistler, Canada. There is only one site where Whistler Mountain meets Blackcomb Mountain. It's called the Carleton Lodge. Directly at the base of high-speed gondolas for bo...
Read more
---

Alpine Chalet
Welcome to the Alpine Chalet, Whistler, Canada. Discover the unique accommodations and intimacy of the Alpine Chalet. Relax, get comfortable and be prepared to enjoy the experience of a personalized...
Read more
---

Four Seasons
Welcome to the Four Seasons Resort, Whistler, Canada. Experience one of North America's top year-round mountain resorts, wrapped in Four Seasons comfort and intuitive care. Enjoy a superb spa an...
Read more
---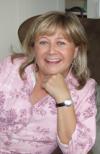 Mountain Blooms
Welcome to Mountain Blooms, Florist, Whistler, Canada. Linda Marshall has been designing florals since 1989. Her intimate knowledge of the flower industry keeps her one step ahead of new trends and n...
Read more
---

COWS
Welcome to COWS Ice Cream Parlour, Whistler, Canada. COWS began to make ice cream in 1983 with an old-fashioned family recipe that originated in Cavendish, Prince Edward Island. In fact, our secret C...
Read more
---
» Find more in Whistler, British Columbia