Crepe Montagne
Welcome to Crepe Montagne Restaurant, Whistler, Canada. An "authentic French crêperie," Crepe Montagne has been a Whistler hotspot since it opened in the fall of 1997, and has always...
Read more
---

Haus Heidi
Welcome to Haus Heidi Lodge, Whistler, Canada. Haus Heidi is owned and operated as a family business for 30 years. Haus Heidi Lodge is build in the traditional charm of Bavaria and is located within...
Read more
---

The Wine Room
Welcome to The Wine Room, Whistler, Canada. Embraced by The Wine Room's signature stone fireplace and smooth cherry wood wine cabinets, classically rustic décor creates a refined atmosphere fo...
Read more
---

Mountain Hound Lounge
Welcome to The Mountain Hound Lounge, Whistler, Canada. Open 7 days a week in the heart of Whistler Village, The Mountain Hound Lounge is here to meet to all of Whistler's dog daycare, grooming...
Read more
---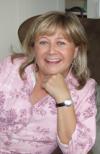 Mountain Blooms
Welcome to Mountain Blooms, Florist, Whistler, Canada. Linda Marshall has been designing florals since 1989. Her intimate knowledge of the flower industry keeps her one step ahead of new trends and n...
Read more
---
» Find more in Whistler, British Columbia